Best android one phones to buy in India in 2019
Share on:
Edit on:
Android One is an OS developed and released by Google which promises to give regular security updates for three years, and operating system updates for two years.
Android one phones have very minimal bloatware (unwanted applications).
Have features like Google play protect and malware-scanning tools for security.
These are the Android one mobiles currently available to buy in India. List sorted in decreasing order of price.
Nokia 9 PureView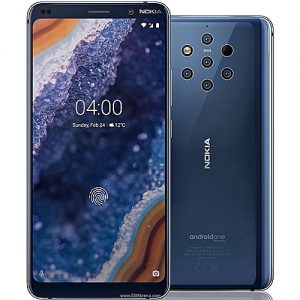 Buy from Amozon.in
Main specifications
| | |
| --- | --- |
| Chipset | Qualcomm SDM845 Snapdragon 845 |
| RAM and Internal Storage | 4GB, 64GB |
| Main Camera | 5x 12 MP, f/1.8, 28mm, 1/2.9", 1.25µm, Zeiss optics |
| Selfie Camera | 20 MP, 1.0µm |
| Charging | 3320 mAh battery, 18W, Fast wireless charging 10W |
| Connectivity | Wi-Fi - 802.11 a/b/g/n/ac, Bluetooth - 5.0, A2DP, LE, aptX, NFC |
| Dimensions | 155 x 75 x 8 mm |
| Resolution | 1440 x 2880 pixels, 18:9 ratio |
| Released | 2019, February |
Motorola One Vision
Main specifications
| | |
| --- | --- |
| Chipset | Exynos 9609 |
| RAM and Internal Storage | 4 GB, 128 GB |
| Main Camera | 48 MP, f/1.7, (wide), 1/2", 0.8µm, PDAF, OIS |
| Secondary Camera | 5 MP, f/2.2, depth sensor |
| Selfie Camera | 25 MP, f/2.0, 0.9µm |
| Charging | 3500 mAh battery, Fast Charging - 15W |
| Connectivity | Wi-Fi - 802.11 a/b/g/n/ac, Bluetooth - 5.0, A2DP, LE, EDR |
| Dimensions | 160.1 x 71.2 x 8.7 mm |
| Resolution | 1080 x 2520 pixels, 21:9 ratio |
| Released | 2019, May |
Nokia 8.1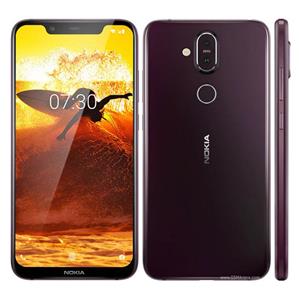 Buy from Amozon.in
Main specifications
| | |
| --- | --- |
| Chipset | Qualcomm SDM710 Snapdragon 710 |
| RAM and Internal Storage | 4 / 6GB, 64 / 128GB |
| Main Camera | 12 MP, f/1.8, 1/2.55", 1.4µm, dual pixel PDAF, OIS, Zeiss optics |
| Secondary Camera | 13 MP, Zeiss optics |
| Selfie Camera | 20 MP, f/2.0, 0.9µm |
| Charging | 3500 mAh battery, Fast Charging - 18W |
| Connectivity | Wi-Fi - 802.11 a/b/g/n/ac, Bluetooth - 5.0, A2DP, LE, NFC |
| Dimensions | 154.8 x 75.8 x 8 mm |
| Resolution | 1080 x 2280 pixels, 19:9 ratio |
| Released | 2018, December |
Motorola One Action
Main specifications
| | |
| --- | --- |
| Chipset | Exynos 9609 |
| RAM and Internal Storage | 4 GB, 128 GB |
| Main Camera | 12 MP, f/1.8, 26mm (wide), 1.25µm, PDAF |
| Secondary Camera | 16 MP, f/2.2, 14mm (ultrawide), dedicated video camera (1080p) |
| Tertiary Camera | 5 MP, depth sensor |
| Selfie Camera | 12 MP, 26mm (wide), f/2.0, 1.25µm |
| Charging | 3500 mAh battery, 10W charging |
| Connectivity | Wi-Fi 802.11 a/b/g/n/ac, dual-band, Wi-Fi Direct, hotspot, Bluetooth - 5.0, A2DP, LE, EDR |
| Dimensions | 160.1 x 71.2 x 9.2 mm |
| Resolution | 1080 x 2520 pixels, 21:9 ratio |
| Released | 2019, August |
Xiaomi Mi A3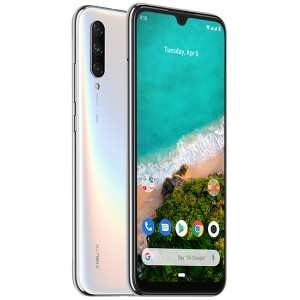 Buy from Amozon.in
Main specifications
| | |
| --- | --- |
| Chipset | Qualcomm SDM665 Snapdragon 665 (11 nm) |
| RAM and Internal Storage | 4/6GB, 64GB |
| Main Camera | 48 MP, f/1.8, (wide), 1/2", 0.8µm, PDAF |
| Secondary Camera | 8 MP, f/2.2, 13mm (ultrawide), 1/4", 1.12µm |
| Tertiary Camera | 2 MP, f/2.4, depth sensor |
| Selfie Camera | 32 MP, f/2.0, 0.8µm |
| Charging | 4030 mAh battery, 18W Fast charging |
| Connectivity | Wi-Fi 802.11 a/b/g/n/ac, dual-band, Wi-Fi Direct, hotspot, Bluetooth - 5.0, A2DP, LE, aptX HD |
| Dimensions | 153.5 x 71.9 x 8.5 mm |
| Resolution | 720 x 1560 pixels, 19.5:9 ratio |
| Released | 2019, July |
Nokia 7.1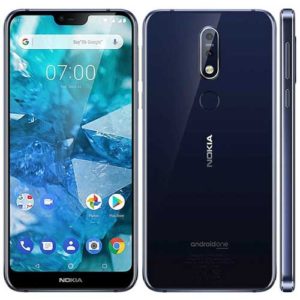 Buy from Amozon.in
Main specifications
| | |
| --- | --- |
| Chipset | Qualcomm SDM636 Snapdragon 636 |
| RAM and Internal Storage | 4GB, 64GB |
| Main Camera | 12 MP, f/1.8, 1.28µm, Dual Pixel PDAF, Zeiss optics |
| Secondary Camera | 5 MP, f/2.4, 1.12µm, depth sensor, Zeiss optics |
| Selfie Camera | 8 MP, f/2.0, 24mm |
| Charging | 3060 mAh battery, Fast Charging - 18W |
| Connectivity | Wi-Fi - 802.11 a/b/g/n/ac, Bluetooth - 5.0, A2DP, EDR, LE, aptX, NFC |
| Dimensions | 149.7 x 71.2 x 8 mm |
| Resolution | 1080 x 2280 pixels, 19:9 ratio |
| Released | 2018, October |
Nokia 6.1 plus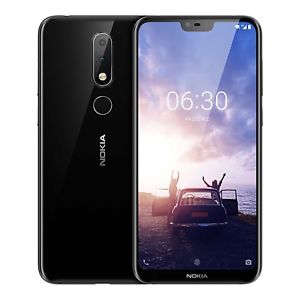 Buy from Amozon.in
Main specifications
| | |
| --- | --- |
| Chipset | Qualcomm SDM636 Snapdragon 636 |
| RAM and Internal Storage | 6GB, 64GB |
| Main Camera | 16 MP, f/2.0, 1.0µm, PDAF |
| Secondary Camera | 5 MP, f/2.4, 1.12µm, depth sensor |
| Selfie Camera | 16 MP, f/2.0, 1/3.1", 1.0µm |
| Charging | 3060 mAh battery, Fast Charging - 18W |
| Connectivity | Wi-Fi - 802.11 a/b/g/n/ac, Bluetooth - 5.0, A2DP, LE |
| Dimensions | 147.2 x 71 x 8 mm |
| Resolution | 1080 x 2280 pixels, 19:9 ratio |
| Released | 2018, August |
Xiaomi Mi A2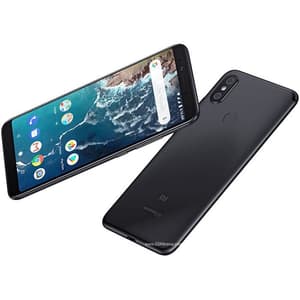 Buy from Amozon.in
Main specifications
| | |
| --- | --- |
| Chipset | Qualcomm SDM660 Snapdragon 660 (14 nm) |
| RAM and Internal Storage | 4GB, 64/128GB |
| Main Camera | 12 MP, f/1.8, 1/2.9", 1.25µm |
| Secondary Camera | 20 MP, f/1.8, 1/2.8", 1.0µm, PDAF |
| Selfie Camera | 20 MP, f/2.2, 1/2.8", 1.0µm |
| Charging | 3000 mAh battery, 18W Fast charging |
| Connectivity | Wi-Fi 802.11 a/b/g/n/ac, dual-band, Wi-Fi Direct, hotspot, Bluetooth - 5.0, A2DP, LE |
| Dimensions | 158.7 x 75.4 x 7.3 mm |
| Resolution | 1080 x 2160 pixels, 18:9 ratio |
| Released | 2018, July |
Nokia 4.2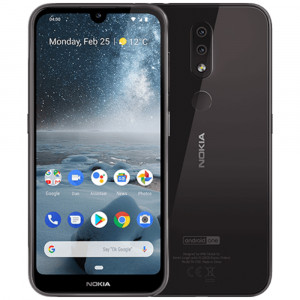 Buy from Amozon.in
Main specifications
| | |
| --- | --- |
| Chipset | Qualcomm SDM439 Snapdragon 439 |
| RAM and Internal Storage | 3GB, 32GB |
| Main Camera | 13 MP, f/2.2, 1/3", 1.12µm, PDAF |
| Secondary Camera | 2 MP, depth sensor |
| Selfie Camera | 8 MP, f/2.0, 1/4", 1.12µm |
| Charging | 3000 mAh battery |
| Connectivity | Wi-Fi 802.11 b/g/n, hotspot, Bluetooth - 4.2, A2DP, LE, aptX |
| Dimensions | 149 x 71.3 x 8.4 mm |
| Resolution | 720 x 1520 pixels, 19:9 ratio |
| Released | 2019, May |
Nokia 3.2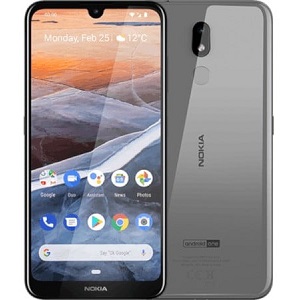 Buy from Amozon.in
Main specifications
| | |
| --- | --- |
| Chipset | Qualcomm SDM429 Snapdragon 429 |
| RAM and Internal Storage | 3GB, 32GB |
| Main Camera | 13 MP, f/2.2, 1/3", 1.12µm, AF |
| Selfie Camera | 5 MP, f/2.2, 27mm (wide), 1.12µm |
| Charging | 4000 mAh battery, 10W charging |
| Connectivity | Wi-Fi 802.11 b/g/n, hotspot, Bluetooth - 4.2, A2DP, LE, aptX |
| Dimensions | 159.4 x 76.2 x 8.6 mm |
| Resolution | 720 x 1520 pixels, 19:9 ratio |
| Released | 2019, June |
Nokia 5.1 plus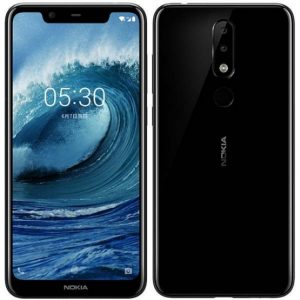 Buy from Amozon.in
Main specifications
| | |
| --- | --- |
| Chipset | Mediatek MT6771 Helio P60 (12 nm) |
| RAM and Internal Storage | 3GB, 32GB |
| Main Camera | 13 MP, f/2.0, PDAF |
| Secondary Camera | 5 MP, depth sensor |
| Selfie Camera | 8 MP, f/2.2, 26mm (wide) |
| Charging | 3060 mAh battery |
| Connectivity | Wi-Fi 802.11 a/b/g/n/ac, dual-band, Wi-Fi Direct, hotspot, Bluetooth - 4.2, A2DP, LE |
| Dimensions | 149.5 x 72 x 8.1 mm |
| Resolution | 720 x 1520 pixels, 19:9 ratio |
| Released | 2018, July |
Nokia 3.1 plus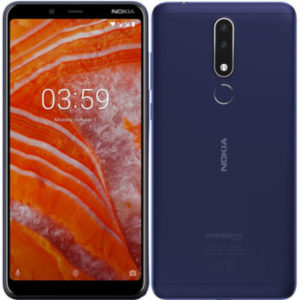 Buy from Amozon.in
Main specifications
| | |
| --- | --- |
| Chipset | Mediatek MT6762 Helio P22 (12 nm) |
| RAM and Internal Storage | 3GB, 32GB |
| Main Camera | 13 MP, f/2.0, AF |
| Secondary Camera | 5 MP, f/2.4, depth sensor |
| Selfie Camera | 8 MP, f/2.2 |
| Charging | 3500 mAh battery, 10W charging |
| Connectivity | Wi-Fi 802.11 b/g/n, Wi-Fi Direct, hotspot, Bluetooth - 4.1, A2DP, LE |
| Dimensions | 156.9 x 76.4 x 8.2 mm |
| Resolution | 720 x 1440 pixels, 18:9 ratio |
| Released | 2018, October |
Infinix Note 5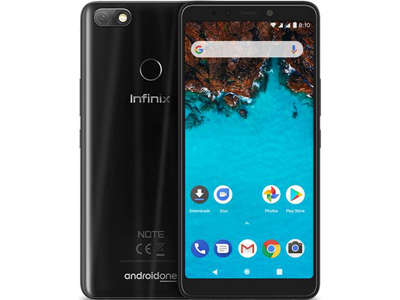 | | |
| --- | --- |
| Chipset | Mediatek MT6763 Helio P23 (16 nm) |
| RAM and Internal Storage | 3/4GB, 32/64GB |
| Main Camera | 12 MP, f/2.0, 1/2.8", 1.25µm, PDAF |
| Selfie Camera | 16 MP, f/2.0, 1.0µm |
| Charging | 4500 mAh battery, 10W charging |
| Connectivity | Wi-Fi 802.11 a/b/g/n, hotspot, Bluetooth - 4.2, A2DP, LE |
| Dimensions | 158 x 75 x 8.4 mm |
| Resolution | 1080 x 2160 pixels, 18:9 ratio |
| Released | 2018, August |
Nokia 2.2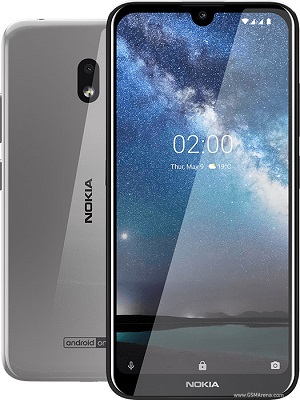 Main specifications
| | |
| --- | --- |
| Chipset | Mediatek MT6762 Helio P22 (12 nm) |
| RAM and Internal Storage | 3GB, 32GB |
| Main Camera | 13 MP, f/2.2, 1/3", 1.12µm, AF |
| Selfie Camera | 5 MP |
| Charging | 3000 mAh battery |
| Connectivity | Wi-Fi 802.11 b/g/n, hotspot, Bluetooth - 4.2, A2DP, LE |
| Dimensions | 146 x 70.6 x 9.3 mm |
| Resolution | 720 x 1520 pixels, 18:9 ratio |
| Released | 2019, June |
Share on: